Telephone
+44 UK 01903 743193
+44 UK 07941 049509

GRINDELWALD
Walking and cycling the Alpine routes
BRIENZERSEE
A taste of the Lakes
BONIGEN
Be adventurous in our region
MANOR FARM
Choose from two private beaches
HASTLIBERG
Trotti bike down the mountains for FUN
BRIENZERSEE
Take a cruise on the 2 lakes
BERNESE OBERLAND
Reward for your walk Stunning Alpine views
BEATENBERG
Take it easy and spoil your selves
THE SWISS TRAVEL REDUCTIONS
The Swiss transport network is so good and there is a vast selection of connections to Cities, Towns and small villages that travelling around can be a pleasure. To help the tourists get better value from their visit there are reduction tickets to save money for visitors to suite most your different needs. It is well worth checking these out before you depart from home. Below is a guide to the popular selection and how they can benefit you. If you require any additional help please call our office. As price vary all the time it's impossible to give you the best fixed price, Please ask us for our current price list.
DID YOU KNOW:- There are Reduction Travel Tickets available, that you could probably save money simply by purchasing one?
There is variety of Travel Reduction Tickets to suit all pockets and places?
Public transport within Interlaken is free of charge when using our exclusive Guest Card from the local TOI (Tourism Interlaken) during your stay.
Whether you are flying, Driving or by arriving by Rail there are always saving to be made using Swiss Travel Reduction tickets.
Children up to their 5th Birthday Travel Free in Switzerland.
Plus Children under 16 (accompanied by Parent / Guardian) can for a small fee "Travel Free" on nearly all of the Swiss Transport System. (Are your Children OVER 5 and UNDER 16 years of age. Not 16+1day)
ARE YOU CHILDREN BETWEEN 6-16? If its yes to the question, then a MUST is the JUNIOR CARD. (DO NOT MISS OUT) Let us reserve your Junior card Now. A Junior Card for small cost offers 99% of all Swiss national Rail system, PLUS that includes Cableways, Gondolas and Lake Steamer travel, FREE TRAVEL TO YOUR CHILDREN. To find out how to get the Junior.
**** OUR POPULAR SELECTED LOCAL TRAVEL TICKETS ***
Visit – Regional-Pass or Jungfrau Pass Page
Book Before you depart for your holiday.
ALL MUST BE PURCHASED BEFORE YOU DEPART TO SWITZERLAND. Not always available in Switzerland. May only be available at foreign points of sale. Children from 6 to 15 years inclusive travel free with a Family Card if accompanied by at least one parent paying full price for their travel reduction ticket. Swiss Travel Pass is only available to non-residents of Switzerland or the Principality of Liechtenstein. No photograph is required: simply present your passport or identity card.
SWISS TRANSFER TICKET
This is a return ticket, which allows travel from any Swiss airport or border station / point of access to your destination in Switzerland. Each journey must be completed the day of validation (One day only), via the most direct route. The inbound and outbound journeys do not have to be on the same route. Ticket holders can
upgrade with Swiss Half Fare Card Combi and benefit from unlimited tickets at 50% reduction.
Advantages at a glance
-Valid for 30 Days
-Valid for your journey from the Swiss border or one of Switzerland's airports to your destination and back.
SWISS HALF FARE CARD
This card allows unlimited purchase of train, bus, boat and cable car tickets at half the normal travel price. VALIDITY 30 days.
SWISS HALF FARE CARD "COMBI"
Total number of travel days 2:3 = 5 days – 2:4 = 6 days – 2:5 = 7 days 2:6 = 8 days. 2 days to travel to/from the airport or border + 6 days in the Bernese Oberland. These are all including – Transfer Ticket + Half Fare Card + BO Pass. Prices are subject to change due to currency fluctuation. The Family Card will cover any children aged 6-15 years on the journeys to and from the airport but they will need the Bernese Oberland child pass at approx.. £28 per child for their journeys within the region.
FREE TRAVEL
SWISS TRAVEL PASS (INDIVIDUAL)
The Swiss Travel Pass is available for 3, 4, 8 or 15 consecutive days. It entitles you to unlimited travel on railways, boats and most bus routes. In addition the Swiss Travel Pass allows free travel on local transport services in 75 Swiss towns and cities, and offers a 50% reduction on most of the mountain railways and cable cars. Free entry to around 480 museums and exhibitions is also included. VALIDITY up to 15 days.
SWISS TRAVEL PASS "FLEXI"
This ticket is available for 3, 4, 8 or 15 days within a 30 day period, and allows unlimited travel on the Swiss Travel System network on the selected days. In addition the Swiss Travel Pass Flex allows free travel on local transport services in 75 Swiss towns and cities, and offers a 50% reduction on most mountain railways and cable cars. Free entry to around 475 museums and exhibitions is also included. The discount offers are only applicable on the actual day when the pass is used as Free travel. To benefit from unlimited tickets at 50% in between the travel dates, pass holders can purchase a special Swiss Half Fare Card Combi. VALIDITY 15 days. For instance, why not reserve a day to visit the Swiss Open-Air Museum Ballenberg, where historical rural houses have been reconstructed according to their original plans? Or, if you happen to be in Western Switzerland, visit the Olympic Museum in Lausanne or the International Red Cross/Red Crescent Museum in Geneva. In Bern, enjoy the impressive works of Paul Klee at the relatively recent Paul Klee Center built by top-tier architect Renzo Piano. Or breathe some historical air and get to know one of our many castles that dot the landscape.
These are just some highlights among many of the partner museums. For a detailed list of all of the approx. 400 participating museums, go to www.museumspass.ch. Basel – Switzerland's art and architecture metropolis, on an escorted city stroll through the picturesque Old Town. Bonus with Swiss Travel System tickets: 50% discount on the guided city tour. From May to October daily, except on Sundays. During the remaining periods, only on Saturdays.www.basel.com
Bern – Switzerland's capital and a UNESCO World Heritage site, enchant you. You will love Bern's broad palette of activities and the city's unique beauty will inspire you! Bonus with Swiss Travel System tickets: 50% discount on the audioguide (tour with iPod), the city tour on foot (the best way to see this medieval town) or a tour of the Zeitglocken Tower. www.bern.com
Geneva – The world's smallest metropolis, with its international organisations, its lovely Old Town and its unique lakefront promenades with the world-famous "Jet d`eau". Bonus with Swiss Travel System tickets: 20% discount on the guided city tour. www.geneva-tourism.ch
Lausanne – Because it is the home of the International Olympic Committee, Lausanne is also known as the Olympic Capital. But there is more to this city: an exciting waterfront, a beautiful Old Town with its Gothic cathedral, and a charming pedestrian zone. Bonus with Swiss Travel System tickets: 20% discount on the escorted city tour. www.lausanne-tourisme.ch
Lucerne – Whatever you expect of a unique city, Lucerne will not disappoint you. Museums, theatres and festivals make Lucerne a cultural icon which easily sways between traditional and trendy. Stroll along the quays and enjoy the grandiose views of city, lake and mountains. Bonus with Swiss Travel System tickets: 20% discount on the guided city stroll. www.luzern.com
Schaffhausen – Dominated by the impressive medieval fortress Munot, Schaffhausen is a jewel of medieval city. Close-by, in Neuhausen, are the Rhine Falls, Europe's largest waterfalls. Just as interesting are the cloister complex called Allerheiligen, the Knights' House (Haus zum Ritter), the many guildhalls and the 170 historic oriels. Bonus with Swiss Travel System tickets: 20% discount on the daily escorted city tour from May to mid October. www.schaffhauserland.ch
Zurich – Downtown Switzerland, as Zurich, Switzerland's largest city, is also known. An escorted stroll encompasses the Bahnhofstrasse, the famous shopping mecca, as well as the romantic alleyways and narrow streets of the Old Town. Bonus with Swiss Travel System tickets: 50% discount on 'Stories of the Old Town'. www.zuerich.com
The Furka Steam Train – A real steam engine pulls the nostalgic train composition from Realp (1420 m a.s.l.) to Furka (2160 m a.s.l.) and then continues through glorious mountainscapes to Gletsch (1760 m a.s.l.). Here, a Postbus connects you to either Meiringen or Oberwald. The original Glacier Express Route until Oberwald will be opened on Aug 20 2010. Bonus with Swiss Travel System tickets: 20% discount on the ticket price. Please note that the Furka Steam Train does not operate year round. The exact times are available at www.furka-bergstrecke.ch/eng/index.htm.
Swissminiatur Melide – See Switzerland's highlights on a miniature scale (1:25). Discover the country's natural landmarks, cities, well-known buildings and monuments, as well as means of transportation. This miniature landscape is on permanent exhibit in a wonderful park on Lake Lugano. Bonus with a Swiss Travel System tickets: 20% discount on the entry price. The cafeteria offers Ticinese, Italian, Chinese and India cooking. www.swissminiatur.ch/
FAMILY CARDS If accompanied by at least one parent (Purchasing reduction travel tickets covering the Swiss transport system), children aged 6-15 years inclusive travel free on the Swiss Travel System network. The Family Card is issued free of charge by Us at the time of your orders (NOT after) for use in conjunction with the Swiss Travel Pass and Flexi pass, Swiss Half Fare Card or Transfer Ticket.
Switzerland is 'family friendly'
Policy means that for approximately for a small cost each child (Free Family Card if parent or guardians buy any reduction ticket in advance) they can travel FREE on the massive network of Trains, boats, Buses, cable cars & gondolas. In real terms that is a massive saving on your holiday cost (Children 5-15 are normally half fare), PLUS most places of interest now have Family tickets so you could save even more.
For rail timetable information, please visit www.sbb.ch/en/ All prices are subject to changes without notification, due to currency fluctuation. Altogold ltd is an agent for STC whom act an agent for Swiss Federal Railways and are not liable for travel delays, cancellation or loss of personal effects.
CONDITONS OF USE/ REFUNDS
The Swiss Travel tickets and Pass/flexi passes are personal and non-transferable after payment. If lost or stolen, a duplicate pass cannot be issued and new pass would need to be purchased.
Refunds on partially used tickets
If there is a genuine reason why the Swiss Travel tickets and Pass/flexi passes has not been fully used, then the Swiss Pass must be endorsed by an SBB official on location as proof of non-use. Please send back the pass to the issuing office along with a written explanation. We will forward the Pass to Swiss Federal Railways in Bern for refund authorisation. You will be contacted regarding their final decision.
Refunds for unused tickets
Cancellation charge of 20% per person applies. Exchanges will also incur a 20% charge unless the ticket is to be upgraded, the amendment fee will then be waived and only the price difference charged. Refunds are only granted on unused passes received by us before the first date of travel.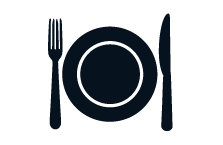 Details
Our Inventory is comprehensive for most families. We how ever know that the world is smaller now and so brings with it different opportunities and cultures. Please see our current inventory list of what supplied. If you need something extra, we will try to assist. Please ask
EXTRAS:-
The on site manager carries limited extra stock of above should you require extra please ask.
MOTORBIKES :-
If arriving by motorbike please let us know in advance we will prepare a solid stand area for you Free of charge
NOT AVAILABLE FOR 2020 BACK IN 2021 -Most of our holiday homes have cable TV (if this is a requirement of your holiday please state at the time of booking) with most nationalities covered e.g. English, Dutch, German, French, etc usually text supplied For those taking their own Televisions - the Swiss Televisions work on "PAL D" the UK works on PAL GB there are subtle differences (Please note Pal GB will not work in Switzerland).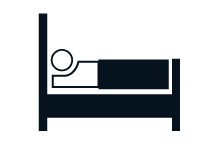 YOU CAN HIRE THE FOLLOWING
Details
DOUBLE BED LINEN
Double duvet + bottom sheet and 2 pillowcases.
PLUS 2 Towels
SINGLE BED LINEN
Single duvet + bottom sheet and 1 pillowcase.
PLUS 1 Towel
FAMILY LINEN SET
Double duvet + bottom sheet and 2 pillow cases PLUS up to 3 Single duvets + bottom sheets/pillow case
PLUS 5 Towels
TOWELS
TELEVISION (PlaD)
DVD PLAYER
BED LINEN HIRE
It is obligatory / compulsory, the Client" MUST Hire linen for terms of up to 4 nights . For guests staying 5+ nights you can bringing your own linen or Hire ours. All Bed Linen must be fitted by the guests (our Manager do not fit bed linen) when you stay with Altogold.
All items for hire should be booked in advance and are subject to availability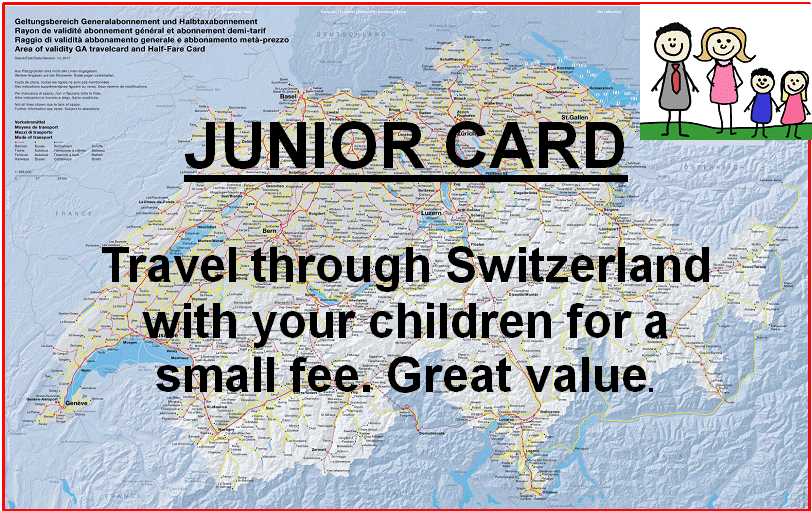 FAMILY HOLIDAYS JUNIOR CARD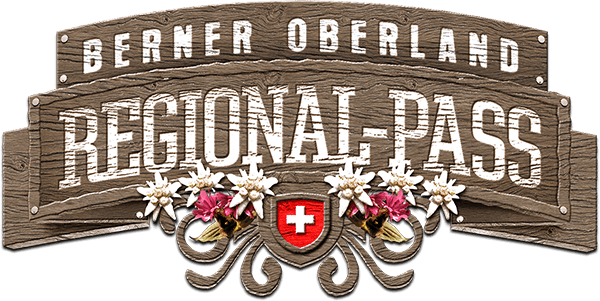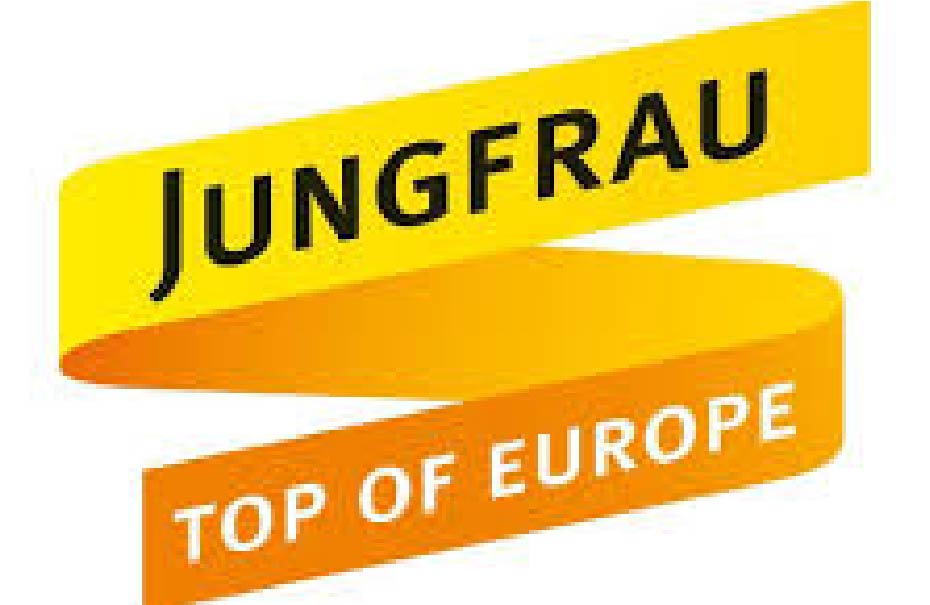 GET TRAVEL REDUCTION TICKETS EASY
Details
BERNESE OBERLAND REGIONAL PASS 
AND
JUNGFRAU TRAVEL PASS
You can now reserve your PASSES with nothing to pay until you arrive.
All travel passes and tickets issued are subject to availability at the time.
No refunds after issuing of any travel tickets and passes.
Visit our SWISS TRAVEL PASS  
Superb and wonderful. Amazing location at prices almost half the cost of any other comparable accommodation.
Located on the banks of Lake Thun, it is just 3kms from Interlaken center and an ideal location to stay if you plan to visit Jungfrau, Kelvin and Trudy were wonderful hosts. Very helpful and a wonderful couple.
Kelvin is a walking book on Switzerland. Ask him anything about Switzerland and he will share a truckload of information. Wont hesitate to go there again.
mohan_ca47
We were well received, well looked after and the site is just perfect for Interlaken. The free boat rides are brilliant, the free swimming pool is great. What more can I say? We had a great two weeks.
Anon
We stayed here for a week at Easter with our 2 children aged 11 and 14. We stayed in the Brienz mobile home with 3 bedrooms, the mobile home was fully equipped and we had a tv and DVD player. Altogold holidays were on hand..
Sootsas
We stayed in Altogold for three nights over Easter weekend and really enjoyed it. The cabins were a short 5min walk to the lake, and were clean and quiet. Despite three days of rain, the kitchen heater kept the cabin warm. The campsite store was open every day, there were two cafe/restaurants within a 5 minute walk, and we were offered the use of a barbeque while we were there. There were also plenty of beautiful walking trails, horseriding paths, bikepaths etc along the lake and in the forest. A boat to Thun, on the other side of the lake, leaves from just next to the campground. My kids especially loved the jumpers that always seemed to be drifting overhead. There was too much to see and do in three short days!
GlobalNomad17
Swiss Office (Seasonal)
C/o Altogold Swiss Holidays
Neuhaus Manor Farm AG
Seestrasse 201
Unterseen
Postfach
3800
Interlaken
Switzerland
Head Office Address
Altogold LTD
Hillside Walk
Storrington
West Sussex
RH20 3HL
Altogold Ltd (Trade Marked 2629010)
Altogold Ltd (Trade Marked 2629010), Swiss Holidays, Altogold Travel. Sun-TreK holiday homes, Sun-TreK holidays, Fun-Trek, Swiss Caravan Holidays are trading names of Altogold LTD Est 1969."Altogold" is the trademark of this company.