Telephone
+44 UK 01903 743193
+44 UK 07941 049509

GRINDELWALD
Walking and cycling the Alpine routes
BRIENZERSEE
A taste of the Lakes
BONIGEN
Be adventurous in our region
MANOR FARM
Choose from two private beaches
HASTLIBERG
Trotti bike down the mountains for FUN
BRIENZERSEE
Take a cruise on the 2 lakes
BERNESE OBERLAND
Reward for your walk Stunning Alpine views
BEATENBERG
Take it easy and spoil your selves
WIE MAN BEZAHLT – COMMENT PAYER – COME PAGARE  – HOW TO PAY – CÓMO PAGAR
Our Holiday homes / Cabin (Trailers) range Prices are flexible and you can start and finish on any day of the week. Starting from 3 – nights, but you can stay from 3 nights to 3 months if you wish, subject to availability. Because all of our holidays are individually tailored to our Clients / Customers' needs, we offer both online booking and a direct booking service through our head office in the UK making it as easy as possible for you. To make a booking you can contact us by phone or e-mail with details of your holiday requirements alternatively you can go online and complete the booking form. You will be given current availability. If we cannot accommodate your exact holiday dates requested we may be able to offer you alternative dates that fits in with our existing plans "Please ask". The earlier you book the more chance you have of securing the exact holiday that you want (Remember the earlier you book the more you could save, Plus our Selected agents are booking your holiday dates too so popular dates book quickly). When you are happy with our offer, you can make a no-obligation provisional booking online prior to paying your holiday deposit. When you make a provisional booking you will be given a time limit  (3 working days) in which you should pay your holiday deposit to secure your booking. Bookings made less than 10 weeks before your arrival are to be paid in full at the time of booking. Please do not make travel arrangements until you have made at least a provisional booking. As an international holiday supplier we accept British pounds, Swiss franc's,  Euros and US$ (Card payments are GBP£). Alternatively you can pay Bank Draft or I.M.T international money transfers. We also accept payment from most major credit and debit cards. There is a Administration Booking fee for this service of "2% Booking fee Applied".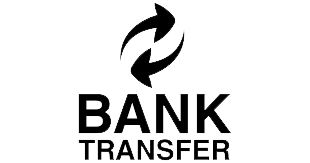 BANK TRANSFER
ACCOUNT NAME        ALTOGOLD LTD
SORT CODE                30-99-93
ACCOUNT NR             02647145
IBAN                             GB 56 LOYD 309993 0264 7145
BIC/ swift                      Loyd GB 21 132
PLEASE IDENTIFY YOUR PAYMENT, YOUR REFERENCE NUMBER
All bank charges are the responsibility of the guests Not Altogold LTD.

PAYING WITH YOUR CREDIT – DEBIT CARD
Most Debit or Credit cards accepted
Why not add extra protection to your holiday and pay with your Credit card?
Booked direct with Altogold LTD–
Your online access details are sent at the time you make the reservation online.
PLEASE IDENTIFY YOUR PAYMENT, YOUR REFERENCE NUMBER!
Paying from another country? Your provider may charge  you for this service.
Swiss Office (Seasonal)
C/o Altogold Swiss Holidays
Neuhaus Manor Farm AG
Seestrasse 201
Unterseen
Postfach
3800
Interlaken
Switzerland
Head Office Address
Altogold LTD
Hillside Walk
Storrington
West Sussex
RH20 3HL
Altogold Ltd (Trade Marked 2629010)
All rights reserved. Altogold Ltd, Registered office: 303 Goring Road, Goring-by-Sea, Worthing, West Sussex BN12 4NX.
Reservations office Altogold Ltd Hillside Walk, Storrington, West Sussex, RH20 3HL. Altogold.com, Altogold Travel, Swiss Caravan holidays, Swiss Holidays, Sun-Trek Holiday Homes are trading names of Altogold Ltd (Trade Marked 2629010 Altogold" is the trademark of this company), V.A.T. GB194 1807 48, Company No 1333938.