Telephone
UK 01903 743193
24/7 UK 07941 049509

BERNESE OBERLAND
Beautiful Holiday accommodation on Lake side site
MANOR FARM
Relax or Explore the region
GRINDELWALD
Walking and cycling the Alpine routes
BERNESE OBERLAND
Reward for your walk Stunning Alpine views
HASTLIBERG
Trotti bike down the mountains for FUN
BEATENBERG
Take it easy and spoil your selves
MANOR FARM
Choose from two private beaches
HASTLIBERG
Enjoy a lift to the surrounding peaks
BRIENZERSEE
A taste of the Lakes
BRIENZERSEE
Take a cruise on the 2 lakes
BONIGEN
Be adventurous in our region
WIE MAN BEZAHLT – COMMENT PAYER – COME PAGARE  – HOW TO PAY – CÓMO PAGAR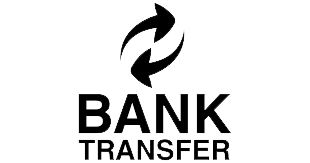 BANK TRANSFER
ACCOUNT NAME        ALTOGOLD LTD
SORT CODE                30-99-93
ACCOUNT NR             02647145
IBAN                             GB 56 LOYD 309993 0264 7145
BIC/ swift                      Loyd GB 21 132
PLEASE IDENTIFY YOUR PAYMENT, YOUR REFERENCE NUMBER
All bank charges are the responsibility of the guests Not Altogold LTD.

PAYING WITH YOUR CREDIT – DEBIT CARD
Most Debit or Credit cards accepted
Why not add extra protection to your holiday and pay with your Credit card?
Booked direct with Altogold LTD–
Your online access details are sent at the time you make the reservation online.
PLEASE IDENTIFY YOUR PAYMENT, YOUR REFERENCE NUMBER!
Paying from another country? Your provider may charge  you for this service.
Swiss Office (Seasonal)
C/o Altogold Swiss Holidays
Neuhaus Manor Farm AG
Seestrasse 201
Unterseen
Postfach
3800
Interlaken
Switzerland
Head Office Address
Altogold LTD
Hillside Walk
Storrington
West Sussex
RH20 3HL
Altogold Ltd (Trade Marked 2629010)
Altogold Ltd (Trade Marked 2629010), Swiss Holidays, Altogold Travel. Sun-TreK holiday homes, Sun-TreK holidays, Fun-Trek, Swiss Caravan Holidays are trading names of Altogold LTD Est 1969."Altogold" is the trademark of this company.