GRINDELWALD
Walking and cycling the Alpine routes
BRIENZERSEE
A taste of the Lakes
BONIGEN
Be adventurous in our region
MANOR FARM
Choose from two private beaches
HASTLIBERG
Trotti bike down the mountains for FUN
BRIENZERSEE
Take a cruise on the 2 lakes
BERNESE OBERLAND
Reward for your walk Stunning Alpine views
BEATENBERG
Take it easy and spoil your selves
All year Swiss Folklore show
Simple Swiss cultural entertainment and dancing and food/ dinners. Look behind the scenes of Swiss Folklore:- Have you always wondered how yodelling choirs manage to sing so wonderfully in harmony or how such melodic sounds can emerge from a wooden pipe? We offer you the chance to take a look behind the scenes of Swiss folklore! You get an insight into old traditions on a visit to a rehearsal by a folklore association. Watch as the rehearsal unfolds and find out more from detailed explanations on the various exercises.
All year Chocolate show. Daily shows
Link to https://funkychocolateclub.com/ 1700-1800 People interested in how chocolate is made can see how the finest chocolate specialities are created from a fluid mass, and can even try their hand at becoming a chocolatier. (Entrance fee applies)
June - July - August Timeless Jazz
http://www.interlaken.ch/en/activities-excursions-adventure-festivals/culture-customs-traditions/art-music-interlaken/kulturbuehne-interlaken.html
June - September 2018
These are Free open-air concerts with jazz bands and folklore music ensembles from throughout the region – a treat for guests and locals alike. Whether it's pure "Swissness" on the "Kulturbühne Unspunnen" or timeless jazz on the "Kulturbühne Jazz", the free open-air concerts are a musical treat throughout the summer season. Round off the evening in a relaxing way by watching alphorn players, flag wavers or jazz bands from the Interlaken holiday region perform for you. Concerts every Wednesday, Thursday an d Friday in Interlaken, Unterseen and Wilderswil.
March - April Interlaken Classic
A fantastic selection of musicians and music artist preform their premier music for all throughout the month. March Interlaken Classic Festival Superlative classical sounds in a stunning setting! The music festival lives up to its motto of "meet the stars of tomorrow today", featuring internationally acclaimed youth orchestras and leading names. Interlaken Classics is an essential part of Interlaken's culture calendar for many years
April onwards Events at Ballenberg
www.ballenberg.ch Not just a museum but a working historical museum spanning Swiss culture, way of life, how they worked and with what tools thay had at the time. Add to this the traditions of Switzerland's differing canton / regions. From open to end of season they offer a great diversity of events, show and displays
April SnowpenAir concert on Saturday
https://www.snowpenair.ch/ Enjoy Switzerland's biggest winter music event featuring all kinds of artists and a fantastic atmosphere – not to mention the utterly brilliant mountain backdrop! With top international and national acts performing, the festival at the foot of the Eiger, Mönch & Jungfrau is guaranteed to be memorable.
Mid May to end June
Romantic evening boat trips on lake Breinz and Thun including a small buffet with vegetarian an non vegetarian Indian Specialities. Advanced booking advised.
June, July and August Traditional Swiss Folklore evening
Every Thursday at the HARDER KULM you can enjoy swiss folklore musice with a la carte dinner.
Mid June - Early Sept William Tell , open-air theatre.
Friedrich Schiller's dramatic play about William Tell's fight for freedom has been performed on the splendid natural stage in Matten's Rugen forest since 1912. Over 170 amateur actors make up the large Tell "family" and every year, many horses, cows and goats also play their part in making the open-air theatre an impressive experience. Performances take place in all weathers thanks to the covered stand with around 2300 seats.
June Thun Schloss Konzert
https://www.schlosskonzerte-thun.ch/ Mix music form childrens konzerts, cabaret,quartet and jazz.
June Mannlichen Halb(half) Marathon
Start at Grindelwald Grund 943m – Finish/ Ziel Bergstation Maennlichen 2216m
June, Eiger Nordic Walking Event
Sport Trail 21,1 km. Easy Trail 11,8 km. Fun Trial 5,9 km. Nordic Walking Event Mürren.
June Greenfield Festival 3-Tagespass Early.
Three days of that fabulous open-air festival feeling on the Interlaken airfield! Three days, two stages, forty international acts from the latest rock, punk and alternative music scene. Three-day passes available only. 40 International and Swiss acts and Interlaken as the spectacular scenic setting! As well as top international bands from the alternative rock scene, Greenfield gives you the chance to discover interesting new bands including home-grown from Switzerland. The Greenfield Festival is the only music event to include the return journey by public transport from every Swiss railway station to the festival site for fans buying tickets in Switzerland.
June. Interlaken. International Trucker- & Country Festival
https://www.truckerfestival.ch/ The Bernese Oberland will once again be a magnet for trucks, motorbikes and cowboy fans from all over. High spirits and peaceful get-togethers will be the order of the day, when the gates of the Interlaken's former military airfield open for the International Trucker and Country Festival. The mammoth rendezvous for hundreds of (for once quiet) trucks, proudly-polished powerful motorbikes, weekend cowboys with Stetsons and boots, music fans and countless families transforms the airfield into a fantastic festival site. Trucks as far as the eye can see: perfectly polished, brightly decorated and lined up in rows, driven in from near and far. On the programme: trucker religious services and bike blessings, stunt shows, dance shows, line-dancing workshops, fun park, FMX bike shows and much, much more. Over 25 live acts from across the globe will strut their stuff on four open-air stages. The place where the accent is on an easy-going atmosphere, a good time and a friendly get-together!
June 09th to 17th Tour de Suisse
http://www.tourdesuisse.ch Just like tour de France the cyclist embark of a tour f Switzerland famus places.
June Aletsch Half mathron
www.aletsch-halbmarathon.ch The 21.1 km long challenging run through the UNESCO World Heritage Site. The views of the Great Aletsch Glacier and the four thousand metre peaks of the Valais region are what make the Aletsch Half-Marathon the most beautiful mountain run in Europe, attracting up to 2,500 runners from all over Switzerland and abroad every year.
June Grosses Bergfrühlingsfest auf dem Männlichen (Alp festival). Grand Mountain Spring Festival on Männlichen.
Experience Swiss tradition and folklore on Männlichen. Join us to celebrate the mountain spring and enjoy a programme of entertainment by various groups:
June Classical music in Interlaken and Jungfrau Music Festival Interlaken
Top-class wind orchestras are given the perfect platform on which to demonstrate their outstanding talents to the public at gala concerts. The concert competition with an international field ensures musical diversity and a matchless experience for the audience. The competition brings together a range of cultures and also inspires peak performance.
July Jungfrau Music Festival
A yearly platform for innovative music projects. The Jungfrau Music Festival association is a non-profit organisation that promotes the continuing education of conductors and musicians, presents high quality national and international orchestras, gives wind orchestras from all over the world, in one of the most beautiful corners of our country, the chance to take part in a competition, and promotes the area of youth and music. New compositions, innovative projects, exhibitions and workshops provide fresh impulse and present up to date news from the world of music
July - Aug Int Jugglers festival Interlaken
http://www.gauklerfest-interlaken.ch/ Street artist shows and acrobatics. In Rosenstresse (free entry).
1. August - Swiss National Day Celebration. Whole of Switzerland.
Interlaken celebrates Swiss National Day with a kaleidoscope of colour! The whole family will enjoy the grand folklore procession, the children's lantern parade, the many concerts and the fabulous firework display as a finale. The Swiss celebrate their federation of Swiss cantons.
5-6 August Zigermeet 2016
The big Swiss air show in Mollig (GL)
August Breinz Rock festival
August Eiger Bike Challange
August Älplerfest im Berggasthaus Männlichen
August Inferno - The Ultimate Experience
Fun Triathlon:- The INFERNO Triathlon, with its ascent of 5500 metres, is one of the toughest in the world and already
ranks as a classic. The unforgettable encounter with nature in the incomparable Alpine world of the Bernese Oberland and
the easy-going atmosphere make the INFERNO a most impressive challenge. Top sport in the world's most scenic setting:
in front of the Eiger, Mönch & Jungfrau! Max. 333 participants.
Half marathon With a climb of over 2000 metres, "The Devilish Mountain Race" is a tremendous challenge for all mountain
runners. From Schilthorn
August Mountainman challange
Pilatus- Hasliberg-Titlus.
August Emmentaler- Halbmarathon
August Hunter fest
September Cheese market
September Justistal Cheese day
If you want to see the traditional cheese being divided among the farmer from their summer
production. Here is a good opportunity, may be you would like to be the first to buy their
cheese that year?
Brienz Lumberjack day
ll the excitement of competitive wood-cutting events. Watch as the
lumberjacks compete in categories such as team event, amateur and
elite.
October Breinz marathon
Switzerland oldest long distance run around the lake of Brienz with smaller run for the less enthused and children.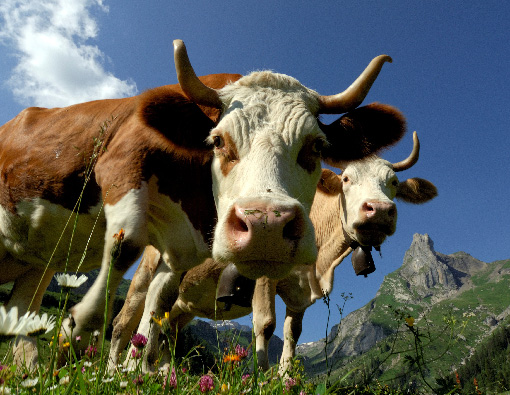 Weekly and all Year Events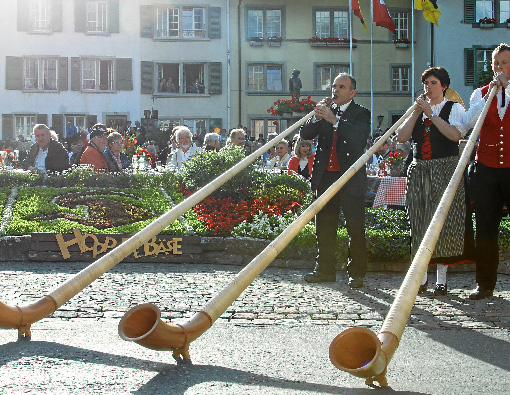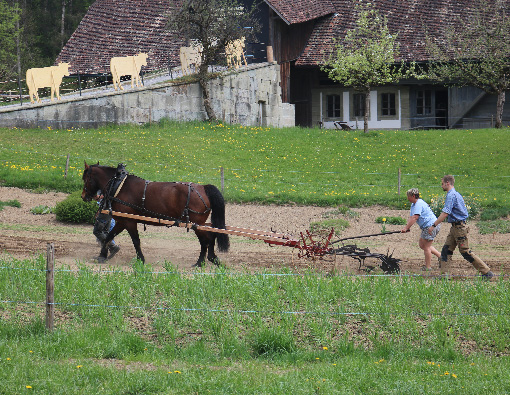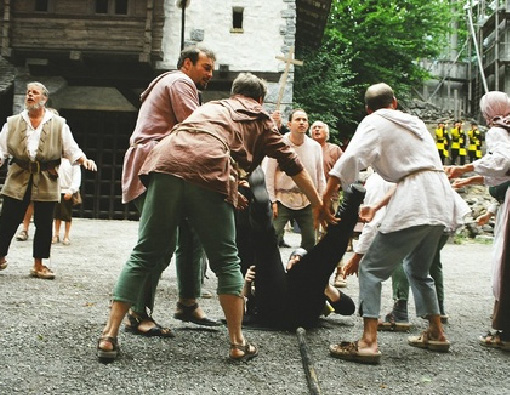 William Tell , open air theatre.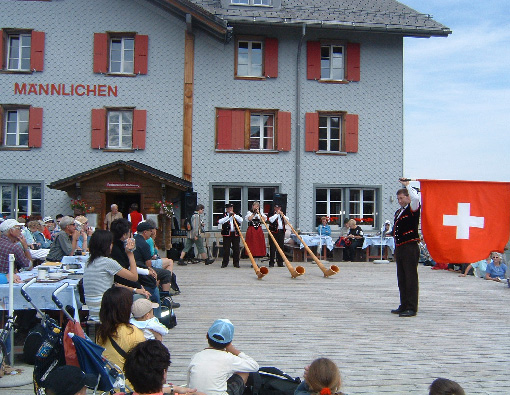 Grosses Bergfrühlingsfest auf dem Männlichen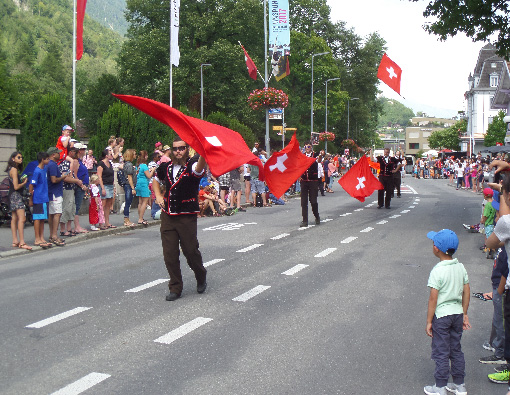 Int Jugglers festival Interlaken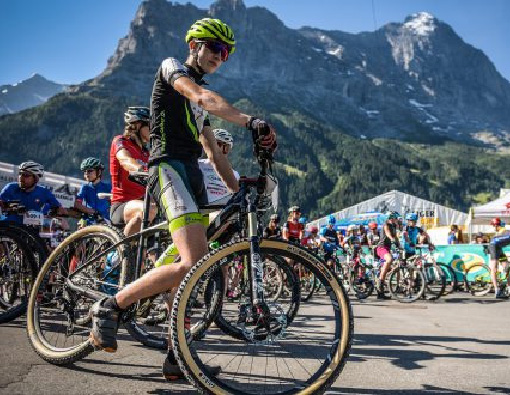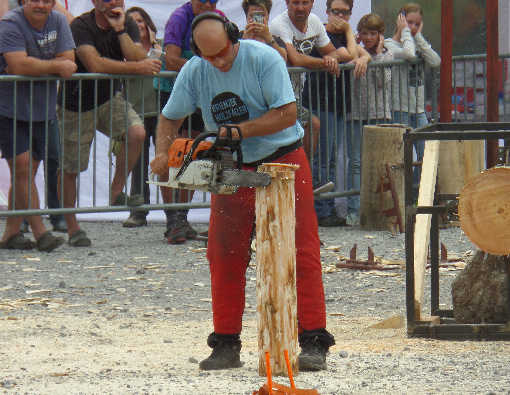 Everything from the location to the views and cleanliness. All in all, it's the best camping I've been to, by far and I've been to many. The receptionist who receives you and checks you, very endearing, the kind of person you like to meet when you arrive in another country and you get a little lost. They are lucky to have a person like her. We will always recommend this campsite if we can and will return. I liked everything, I found everything perfect.
Good value for money and in a great location :- The location is wonderful in Interlaken, there is a service store for available products, the caravan is cute, it has what it takes for a family with 3 children to stay for a tax day .. Pleasant, good, not spacious but reasonable. The main thing is the location and having a clean bed to sleep in. Very good value for money. Good service in case of faults .. Relatively low availability of place owners in the morning and evening. It does not matter if there are no faults in the facility and if the trailer works and everything is in order. But Monica and Calvin are very nice. Suitable for young families or those who spend all day in nature and come to sleep.
Dear People of Altogold, We would like to thank you for a real nice holiday we had last week in one of your holiday homes at camping Manor Farm, Interlaken, Switserland. The fantastic beautiful environment with nice, divers activities, the fine camping near to the lake, together with the real friendly en helpfull couple that took care of the Altogold-clients made that we look back on a fantastic summerholiday.
Superb and wonderful. Amazing location at prices almost half the cost of any other comparable accommodation.
Located on the banks of Lake Thun, it is just 3kms from Interlaken center and an ideal location to stay if you plan to visit Jungfrau, Kelvin and Trudy were wonderful hosts. Very helpful and a wonderful couple.
Kelvin is a walking book on Switzerland. Ask him anything about Switzerland and he will share a truckload of information. Wont hesitate to go there again. 
We were well received, well looked after and the site is just perfect for Interlaken. The free boat rides are brilliant, the free swimming pool is great. What more can I say? We had a great two weeks.
Simply everything! Accommodation great! ..Family atmosphere.. Helpfulness excellent, even with special requests. Cooperation between the different areas was very praiseworthy, it was very special and cordial. Location is fantastic! Environment indescribable!
Great location by the lake. A very comfortable house. I did not expect such a successful stay. The price includes a free bus to the center or a ferry. In addition, the price of the stay included admission to the municipal swimming pool in Interlaken. I highly recommend it, I think we will return there someday!
The accommodation had everything you need. Although the furnishings are a bit dated, everything was spotlessly clean, functional and functional! The location is phenomenal and the private lake access is a pleasure especially for families with children!! The operators are very welcoming and helpful!! We would always like to come back and spend our holiday there! Everything was perfect
We stayed here for a week at Easter with our 2 children aged 11 and 14. We stayed in the Brienz mobile home with 3 bedrooms, the mobile home was fully equipped and we had a tv and DVD player. Altogold holidays were on hand..
We stayed in Altogold for three nights over Easter weekend and really enjoyed it. The cabins were a short 5min walk to the lake, and were clean and quiet. Despite three days of rain, the kitchen heater kept the cabin warm. The campsite store was open every day, there were two cafe/restaurants within a 5 minute walk, and we were offered the use of a barbeque while we were there. There were also plenty of beautiful walking trails, horseriding paths, bikepaths etc along the lake and in the forest. A boat to Thun, on the other side of the lake, leaves from just next to the campground. My kids especially loved the jumpers that always seemed to be drifting overhead. There was too much to see and do in three short days!
Swiss Office (Seasonal)
C/o Altogold Swiss Holidays
Neuhaus Manor Farm AG
Seestrasse 201
Unterseen
Postfach
3800
Interlaken
Switzerland
Head Office Address
Altogold LTD
Hillside Walk
Storrington
West Sussex
RH20 3HL
Altogold Ltd (Trade Marked 2629010)
All rights reserved. Altogold Ltd, Registered office: 303 Goring Road, Goring-by-Sea, Worthing, West Sussex BN12 4NX.
Reservations office Altogold Ltd Hillside Walk, Storrington, West Sussex, RH20 3HL. Altogold.com, Altogold Travel, Swiss Caravan holidays, Swiss Holidays, Sun-Trek Holiday Homes are trading names of Altogold Ltd (Trade Marked 2629010 Altogold" is the trademark of this company), V.A.T. GB194 1807 48, Company No 1333938.