GRINDELWALD
Walking and cycling the Alpine routes
BRIENZERSEE
A taste of the Lakes
BONIGEN
Be adventurous in our region
MANOR FARM
Choose from two private beaches
HASTLIBERG
Trotti bike down the mountains for FUN
BRIENZERSEE
Take a cruise on the 2 lakes
BERNESE OBERLAND
Reward for your walk Stunning Alpine views
BEATENBERG
Take it easy and spoil your selves
When booking with Altogold Swiss holidays you are booking directly with the Family / Owners and not through a Travel agent. Our holidays Holiday homes are beautifully situated on the lakeside site with 5 star rating the Camping "Manor Farm" Lake and Mountain Holiday park near Interlaken (Also known as Manor Park).
Altogold Swiss holidays could not be situated in a nicer location along the southern lake shore of Thunnersee (Lake Thun), Though set on a camping environment, Camping holidays these days are nothing like camping holidays in the past in canvas tents or the true caravan. Our Holiday home accommodations are self-catering holiday homes and cabins in some cases like small chalets. See below for our selection of accommodation range and cabins All designed to provide ample living space for the you with the luxuries of home, while on holiday in Switzerland.
All come with a comprehensive inventory of crockery and cutlery, pots, pans and kitchen utensils – all you need to enjoy a great self-catering camping holiday. We even supply in some of our holiday home ranges, Television, DVD, Microwave, Patios and even covered patios in our luxury range "PLUS". Why not book a charcoal barbecue and tools with all camping / Holiday home accommodation and eat alfresco.
When you book with Altogold-Swiss holidays you are getting your Holiday Home on PRIME POSITIONS Great locations for your Holiday on Manor Farm Holiday Park, The Lakes and Mountain holiday park is divided in two parts by the road to Thun and Interlaken (Route 6). Yes all our homes are on the PRIME SIDE of the park – the lake side. Offering better access to the lake "AMPLE RELAXING SPACE, including parking alongside your selected holiday home.
Many optional extras from Ovens, Microwaves, Televisions (Cable TV offering live local mountain views), DVDs within selected accommodation. Electric heating. Plus exclusive small Hamlet settings for some of our accommodation range, exclusive Cul du sac's for our other ranges of accommodation offering extra camping privacy and security. All our guests benefit from an Exclusive – dedicated information office with a great selection of places to visit, Local offers.
In the town of Interlaken are the usual Tourist shops but also Cheese and Chocolate making, Historical unspoilt regions of town, two Lake Boat and Railway stations. There are high viewpoints to see and get a vista all round town. Live Open air Theater "William Tell" theater, lively bars, discos and night clubs and of course Two funicular railways one each end of town just to ensure you get the best local views. All this adds up to making your holiday visit to Interlaken region that much better. Or just relax on the Camps two private beaches
Manor Farm Camp View one of the Beaches
Oberhofen range Cabin Typical
Oberhofen plus range Cabin Typical
Brienz range Cabin Typical
MANOR FARM PARK HOLIDAY LOCATION.
It is easy to find your way around, Manor farm with 2 local bus stops (Neuhaus and Manor farm) 3 local Restaurants, 4 Children's Play areas (one splash pool unattended) and Sports area. Mini-golf and a covered entertainment area. Multi lingual Reception. Only 2 minutes from the lake shore. Good transport connections for Buses and Steamers when you go out for the day, easy access to the mountains and their peaks, The Relaxing opportunity to travel on the Swiss Transport system.
Family friendly local woodland and meadow walks direct from the camp site and on site, even a beautiful lake side walk to Interlaken through the nature reserve and next to a superb 18 hole golf course, and of course with the lake close by there is many opportunities to embark on your water sports and activities to suit even the most ardent guests. View Manor Farm Site Map (LINK TO MF MAP). NO Animals allowed, No Smoking within holiday homes.
Travel across Europe in style on the ICE to Interlaken.
Travel throughout Switzerland on their excellent travel system.
Enjoy an day on the lakes and add nostalgia with a paddle steamer.
Hire a boat and explore the lakes.
Many activities from rafting, paragliding and even pleasure flights.
Locally the steam enthusiast can board the Rothorn rack railway for a superb excursion.
Take a nostalgic trip on old-timers bus as seen here on 1st August Swiss national day festival.
ARRIVAL BY CAR
With the motorway network now, very comprehensive reaching Interlaken is relatively easy for most European countries. Remember to use the Swiss Motorway you will need a motorway vignette. Travelling from the UK? Why not book your Cross channel through our agents either to holiday before you tour another destination or for your return home for up to 60 days. There are no penalties like many other holiday companies who may charge you for travelling with other operators.
ARRIVAL BY TRAIN
Interlaken is an international location and you can reach us easily from most cities of Europe, and in some cases direct without any changes.
ARRIVAL BY AIRPLANE
There are 3 main international and national airports with frequent train. Geneva, Basle (Bale) and Zurich. All take approx. 2.5-3 hours connection time to Interlaken. Bern capital has a regional airport with daily limited international flights to Belp.
For arrival :- our Altogold Swiss Holidays manager's reception when you book in, we issue an exclusive "Guest Card" with free transport in and around Interlaken area with the local Buses. Plus free entry to the local town swimming pool.
Beatenberg – Niederhorn view of Paraglider and mountains 1963m 6440ft)
Alpine Tower Paragliding looking to Lake Brienz 2245m (7365ft)
Jungfrau Region from Jungfraujoch 3454m (11332ft)
Excursion of a lifetime stop ant Eiger station 2320m (7610ft)
Schilthorn 007 famed peak 10000ft view of Jungfrau Monch and Eiger
Brinzer Rothorn steam rack railway (2351m (7710ft)
Meet the Alpine horn players on a peak
Schynige platte Station and alpine garden. 2000m (7000ft)
Ballenberg open air Museum a place where Swiss way of life is explored
View of Bern Capital of Switzerland from the Rose gardens
Grindelwald First Fantastic walking area with the Wetterhorn as your backdrop 2167m (7106ft)
Planplatten "Alpine tower" cable car excursions 2250m (7380ft)
Take a Trotti bike down a mountain
ALTOGOLD – SWISS HOLIDAYS, LOCATION NEAR INTERLAKEN.
Arrivals by Train alight at Interlaken West Station where you can use / Bus (Route 6 bus 21) or Taxi services to Manor Farm. All our guest receive details and comprehensive information on the location.
WI-FI:- INTERNET ACCESS CAN BE PURCHASED
Wi-Fi is issued from the Camp Reception. Keep in touch with your friends by using the camp Wi-Fi internet access. On the campsite for any devise, offering FREE 30 minutes of access daily (every 24 hours). If you wish to have unlimited access to internet. You can acquire the codes for premium access by visiting the Reception.. Supplement for the Premium service 1 to 7 days offering unlimited access for up to 3 devises. Prices in  Swiss franc (Chf) 1 day (24hrs) 3.–Chf to 7 Days 15.–Chf. 100Chf deposit required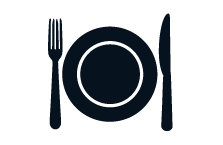 INVENTORY LIST
Details
Our Inventory is comprehensive for most families. We how ever know that the world is smaller now and so brings with it different opportunities and cultures. Please see our current inventory list of what supplied. If you need something extra, we will try to assist. Please ask
EXTRAS:-
The on site manager carries limited extra stock of above should you require extra please ask.
MOTORBIKES :-
If you are arriving by Motorbike please let us know in advance we will prepare a solid stand area for you Free of charge
For Television services book our Plus range homes and these are included in your home. All home have connection to a Satellite service but you would need to bring your own satellite compatible Television (if Television is a requirement of your holiday please state at the time of booking we can hire televisions for your holiday period) with most nationalities covered e.g. English, Dutch, German, French, etc.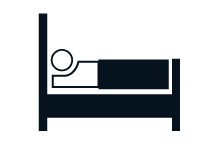 YOU CAN HIRE THE FOLLOWING
Details
HIRE ITEMS AND EXTRAS
*Bed Linen per bed
DOUBLE BED LINEN (Per Bed/Person per holiday)
Double duvet + bottom sheet and 2 pillowcases.
PLUS 2 Towels
SINGLE BED LINEN (Per Bed/Person per holiday)
Single duvet + bottom sheet and 1 pillowcase.
PLUS 1 Towel
FAMILY LINEN SET/ PACK ( For up to 5 persons per holiday)
Double duvet + bottom sheet and 2 pillow cases PLUS up to 3 Single duvets + bottom sheets/pillow case
PLUS up to 5 Towels
TOWEL (Per holiday)
DISH DRYING TOWEL (Per holiday)
BABY CHILD HIGH CHAIR (Per Holiday)
BABY CHILD COT/CRIB (Per Holiday)
TELEVISION - Satellite service. (Per Holiday)
DVD PLAYER (Per Holiday)
ADDITIONAL / EXTRA HEATER (Per night - Not avaliable June to end August)
EXTRA CAR / TRAILER (Per night)
ELECTRIC VEHICLE / CYCLE SERVICE - re-Charge (Per night for every night of holiday)
All prices and rates on request.
BED LINEN HIRE
It is obligatory / compulsory, the Client" MUST Hire linen for terms of up to 4 nights . For guests staying 5+ nights you can bringing your own linen or Hire ours. All Bed Linen must be fitted by the guests (our Manager do not fit bed linen) when you stay with Altogold. Duvets covers must be fitted and used in all accommodation. Our managers can at any time ask to see your linen fitted. This is to ensure that all guests consider health and safety of others.
All items for hire should be booked in advance and are subject to availability.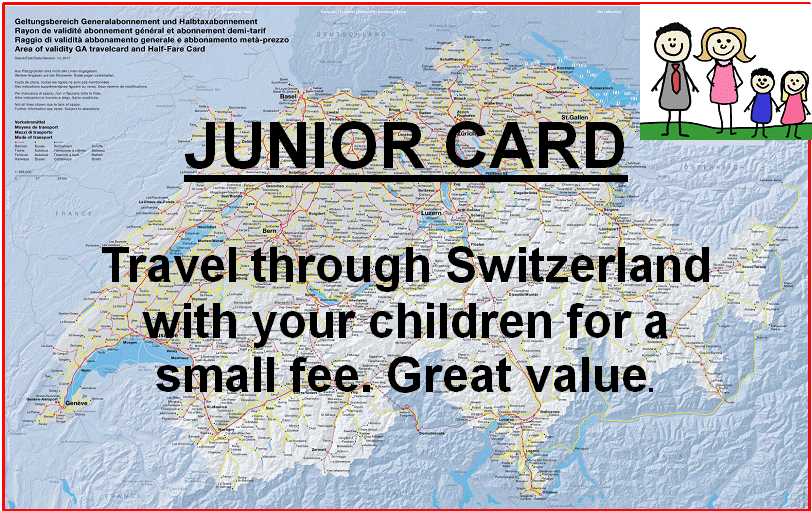 FAMILY HOLIDAYS JUNIOR CARD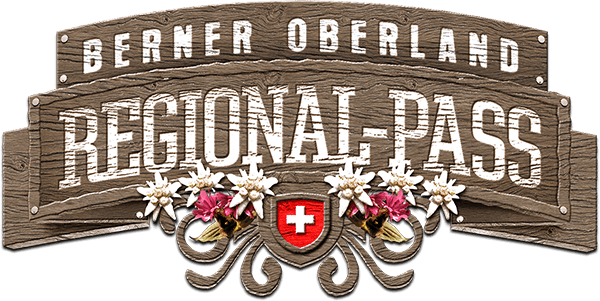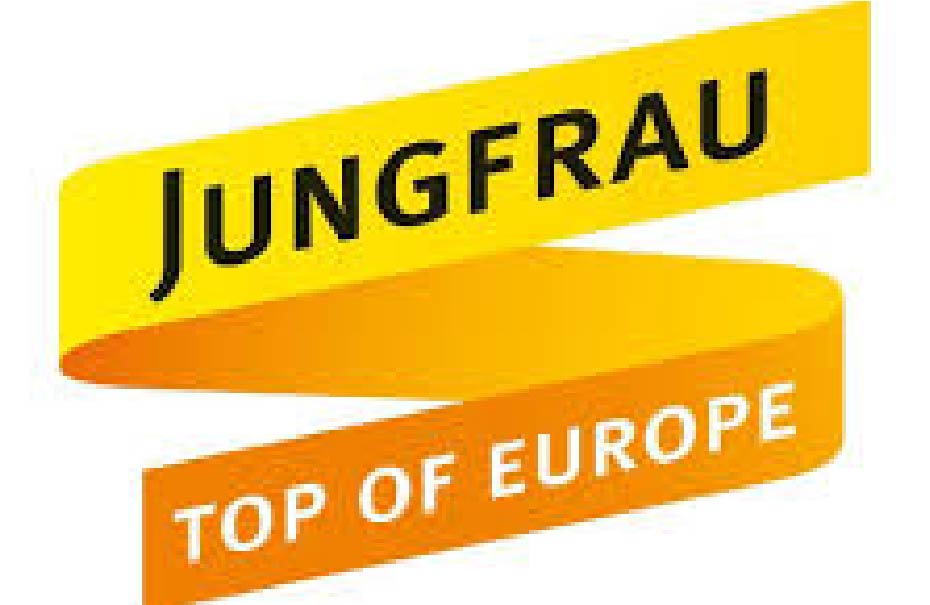 GET TRAVEL REDUCTION TICKETS EASY
Details
BERNESE OBERLAND REGIONAL PASS 
AND
JUNGFRAU TRAVEL PASS
You can now reserve your PASSES with nothing to pay until you arrive.
All travel passes and tickets issued are subject to availability at the time.
No refunds after issuing of any travel tickets and passes.
Visit our SWISS TRAVEL PASS  
508anonReviews
Guest Reviews
Superb and wonderful. Amazing location at prices almost half the cost of any other comparable accomodation.
Located on the banks of Lake Thun, it is just 3kms from Interlaken center and an ideal location to stay if you plan to visit Jungfrau, Kelvin and Trudy were wonderful hosts. Very helpful and a wonderful couple.
Kelvin is a walking book on Switzerland. Ask him anything about Switzerland and he will share a truckload of information. Wont hesitate to go there again.
We were well received, well looked after and the site is just perfect for Interlaken. The free boat rides are brilliant, the free swimming pool is great. What more can I say? We had a great two weeks.
We stayed here for a week at Easter with our 2 children aged 11 and 14. We stayed in the Brienz mobile home with 3 bedrooms, the mobile home was fully equipped and we had a tv and DVD player. Altogold holidays were on hand..
We stayed in Altogold for three nights over Easter weekend and really enjoyed it. The cabins were a short 5min walk to the lake, and were clean and quiet. Despite three days of rain, the kitchen heater kept the cabin warm. The campsite store was open every day, there were two cafe/restaurants within a 5 minute walk, and we were offered the use of a barbeque while we were there. There were also plenty of beautiful walking trails, horseriding paths, bikepaths etc along the lake and in the forest. A boat to Thun, on the other side of the lake, leaves from just next to the campground. My kids especially loved the jumpers that always seemed to be drifting overhead. There was too much to see and do in three short days!