GRINDELWALD
Walking and cycling the Alpine routes
BRIENZERSEE
A taste of the Lakes
BONIGEN
Be adventurous in our region
MANOR FARM
Choose from two private beaches
HASTLIBERG
Trotti bike down the mountains for FUN
BRIENZERSEE
Take a cruise on the 2 lakes
BERNESE OBERLAND
Reward for your walk Stunning Alpine views
BEATENBERG
Take it easy and spoil your selves
WE KEEP OUR HOLIDAY OFFERS SIMPLE JUST FOR YOU
SAVE up to 30% on 7-night Holiday accommodation.
Bookings starting from our season open to second (1st) Saturday in July anf from  third (3rd) Saturday  in August  to Season Close, Three weeks for the price of two. Lowest priced weeks is Free.
EARLY BOOKING – OFFER (EBO) :-  Any 7 or more nights
Save UP TO 30% off your holiday – min 7 nights or more. VALIDITY – Any booking received and confirmed from date of contract confirmation up to the last day of December (includes the last day December) Excludes "3 FOR 2 WEEKS OFFER". Applicable to all dates and accommodation range cabins.
SPRING STARTER OFFER :- Any 4 + nights (SSO)
Save 20% off your holiday – min 4 nights. VALIDITY – Any booking received and confirmed between 1st January to the last day of March, From 27th August to close Applicable to all dates and accommodation range cabins. (includes the last day March). Excludes "3 FOR 2 WEEKS OFFER". 
SUMMER BREAK OFFER :- Any 5 nights (SBO)
Save 15% off your holiday – min 5 nights or more. VALIDITY – Any booking received and confirmed between 1st April to the last day of June (includes the last day of June) Excludes "3 FOR 2 WEEKS OFFER".
Secure your holiday for only £100 – 100CHF OR 100€ holiday security deposit
Guests can make as many small payments as you want up to 10 weeks before your holiday start date with no penalties.
WHY NOT ASK TO UPGRADE TO OUR
PLUS RANGE
WITH MANY EXTRA COMFORTS FOR YOUR HOLIDAY.
Cancellations / Exclusive Offers
None Current
YOU MISSED OUR BEST – No worry book NOW for NEXT YEAR and we will apply the same fantastic Offers and discounts Just for you.
EXCLUSIVE CHRISTMAS ONLINE 10 DAY FESTIVE SPECIAL BOOKING OFFERS.
Save up to 35% Book any 7 nights booked online between 20 December and 31 December. for our summer season dates the second (2nd) Saturday in July to third (3rd) Saturday in August. Only When you book directly ONLINE with us online at www.altogold.com .
Free Quotes – Just email us your requested dates,
were alway happy to help where we can.
Be the first to here – Register and receive our great offers.
Register online and you could make great savings on your next Holiday when you receive our newsletter. To take advantage of our current offers Email us at info@altogold.com Booking on line ? Paying with Card? ask for the discount code to get these great offers. Why not add our Special Cross channel packages to your Holiday, There great SAVINGS. Want to hear the first offers or Cancellation holiday offers. Contact us NOW!
BOOK NOW and collect
Travel tickets on arrival. A great way to save while on holiday.
Please ask for more details
VACANCY – Site Representative.
Ever considered being a site Representative / Manager Email us at Info@altogold.com
Thinking of Switzerland this year or next! Ask about our EARLY BOOKING SAVINGS!
Then BOOK early and you get a better choice of our best locations at Manor Farm Resort. GO CAMPING but with our exclusive Cul du Sacs and Private settings to relax and savour the alpine views at your leisure without all the camper passing by. Plus Book before 31st October that year and save on the current prices. Contact us NOW
All holiday offer prices are for the Accommodation, unless stated. NOT per person BUT PER HOLIDAY For 2 adults and 2/3 Children Under 18 Years Old.
*Cross channel will be Extra (unless stated) and via Dover – Calais. Covers 2 adults up to 3 children travelling Dover Calais with P&O Ferries off peak (Off peal = Dover – Calais 1401 to 0600Hrs, Peak Sailing = 0601 to 1400hrs) in a Car 5m long and not higher than 1.8m with all extras. Other times may incur small additional costs unless stated. The operators reserve the rights to make additional charges.
Do not forget our PRICE PROMISE, check us out with other operators, if you can get cheaper – we would love to hear from you. (Valid before you book and up to 14 day after your confirmed booking date with us).
"JUNIOR CARD" for only a small fee the first two children up to 16th birthday, Travel FREE on 99% of the Swiss transport system. (Third child travels FREE). Switzerland is always 'Family friendly' For a small fee (each child, they can travel FREE on the massive network (The "Junior Card") of Trains, boats, Buses, cable cars gondolas. In real a terms that's a massive saving on your holiday cost anywhere in Europe! PLUS most places of interest have Family entrance tickets so you could save even more. The best thing is Switzerland is great value for money and a great place to be. Our staff can arrange most travel and family tickets. We arrange holidays and we can personalize your holiday to your needs if required, (No obligation). The entire above "special offers holidays" are offered in their entirety, and are separate to any additional accommodation or items within your holiday booking.
We have been serving up your holidays for OVER 54 years now and our Knowledge is part of your holiday
DO NOT MISS OUT.
As with ALL offers our current terms and conditions apply. The holiday can be shortened though no refunds on unused days. We can quote for special periods and facilities all that is required is yourselves.
To check availability or book contact our office line ++44 (0)7941 04 95 09 or email us info@altogold.com . Why not start saving and register for our NEW LETTER and get the up-to-date news and savings. If we are cheaper the next year, we will reduce your selected holiday prices. We can quote for special periods and facilities all that required yourselves. *(Not applicable to Apartments, Hotels unless stated) Remember unless otherwise stated Booking conditions apply.
All offers on this page have time validity. Subject to change without notice.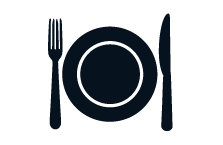 INVENTORY LIST
Details
Our Inventory is comprehensive for most families. We how ever know that the world is smaller now and so brings with it different opportunities and cultures. Please see our current inventory list of what supplied. If you need something extra, we will try to assist. Please ask
EXTRAS:-
The on site manager carries limited extra stock of above should you require extra please ask.
MOTORBIKES :-
If you are arriving by Motorbike please let us know in advance we will prepare a solid stand area for you Free of charge
For Television services book our Plus range homes and these are included in your home. All home have connection to a Satellite service but you would need to bring your own satellite compatible Television (if Television is a requirement of your holiday please state at the time of booking we can hire televisions for your holiday period) with most nationalities covered e.g. English, Dutch, German, French, etc.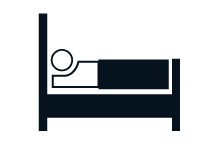 YOU CAN HIRE THE FOLLOWING
Details
HIRE ITEMS AND EXTRAS
*Bed Linen per bed
DOUBLE BED LINEN (Per Bed/Person per holiday)
Double duvet + bottom sheet and 2 pillowcases.
PLUS 2 Towels
SINGLE BED LINEN (Per Bed/Person per holiday)
Single duvet + bottom sheet and 1 pillowcase.
PLUS 1 Towel
FAMILY LINEN SET/ PACK ( For up to 5 persons per holiday)
Double duvet + bottom sheet and 2 pillow cases PLUS up to 3 Single duvets + bottom sheets/pillow case
PLUS up to 5 Towels
TOWEL (Per holiday)
DISH DRYING TOWEL (Per holiday)
BABY CHILD HIGH CHAIR (Per Holiday)
BABY CHILD COT/CRIB (Per Holiday)
TELEVISION - Satellite service. (Per Holiday)
DVD PLAYER (Per Holiday)
ADDITIONAL / EXTRA HEATER (Per night - Not avaliable June to end August)
EXTRA CAR / TRAILER (Per night)
ELECTRIC VEHICLE / CYCLE SERVICE - re-Charge (Per night for every night of holiday)
All prices and rates on request.
BED LINEN HIRE
It is obligatory / compulsory, the Client" MUST Hire linen for terms of up to 4 nights . For guests staying 5+ nights you can bringing your own linen or Hire ours. All Bed Linen must be fitted by the guests (our Manager do not fit bed linen) when you stay with Altogold. Duvets covers must be fitted and used in all accommodation. Our managers can at any time ask to see your linen fitted. This is to ensure that all guests consider health and safety of others.
All items for hire should be booked in advance and are subject to availability.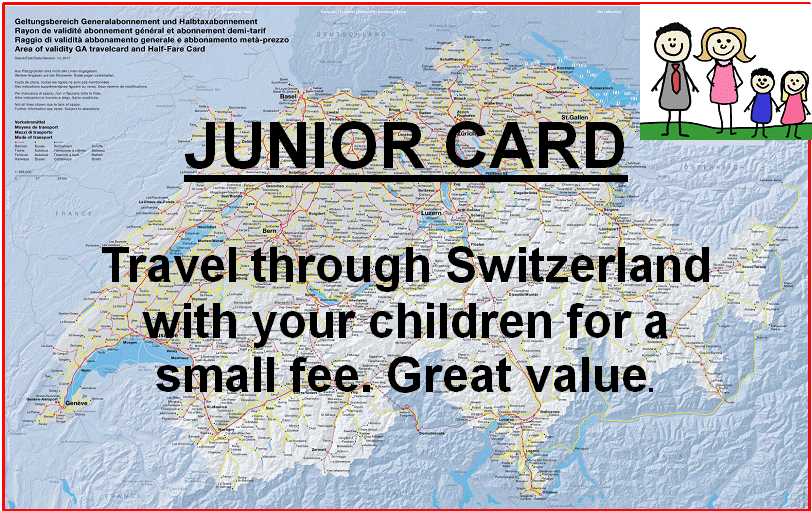 FAMILY HOLIDAYS JUNIOR CARD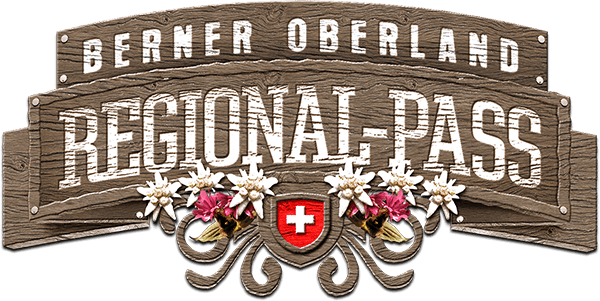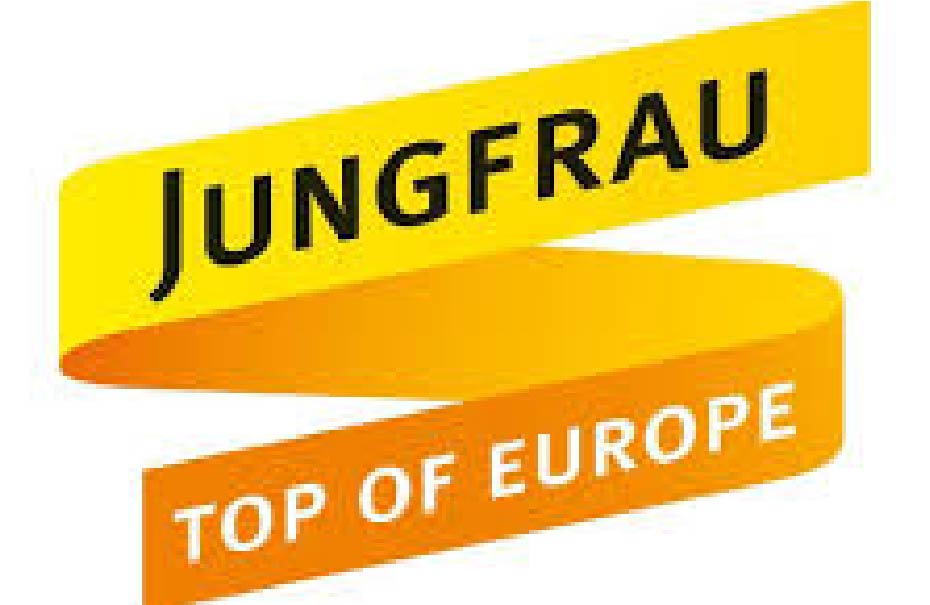 GET TRAVEL REDUCTION TICKETS EASY
Details
BERNESE OBERLAND REGIONAL PASS 
AND
JUNGFRAU TRAVEL PASS
You can now reserve your PASSES with nothing to pay until you arrive.
All travel passes and tickets issued are subject to availability at the time.
No refunds after issuing of any travel tickets and passes.
Visit our SWISS TRAVEL PASS  
BREAKFAST SERVICES
Now you can have your breakfast at the local BISTRO ALPINBLICK
A short walk to the Bistro Alpinblick and relax while others prepare your Breakfast (Fruhstuck).
Choose from their selection of Coffee – Tea – Ovo - Orange juice.
Croissant – Cheese – egg – Cold meat - butter and jam. Selection of Muesli or Yogurt.
Opening times :-
January to May 09:00 hrs –
May to middle of July 08:00 hrs -
middle of July to middle August 07:30 hrs
from middle August to middle September 08:00 hrs -
from middle of September to January 09:00 hrs.
Note:- Set menus at set prices only.
No amendments or changes to the Menu list.
Prices are as displayed at the time.
All menus may change without notice and are subject to availability.
Swiss Office (Seasonal)
C/o Altogold Swiss Holidays
Neuhaus Manor Farm AG
Seestrasse 201
Unterseen
Postfach
3800
Interlaken
Switzerland
Head Office Address
Altogold LTD
Hillside Walk
Storrington
West Sussex
RH20 3HL
Altogold Ltd (Trade Marked 2629010)
All rights reserved. Altogold Ltd, Registered office: 303 Goring Road, Goring-by-Sea, Worthing, West Sussex BN12 4NX.
Reservations office Altogold Ltd Hillside Walk, Storrington, West Sussex, RH20 3HL. Altogold.com, Altogold Travel, Swiss Caravan holidays, Swiss Holidays, Sun-Trek Holiday Homes are trading names of Altogold Ltd (Trade Marked 2629010 Altogold" is the trademark of this company), V.A.T. GB194 1807 48, Company No 1333938.